Amniotic fluid is in constant contact with the developing fetus. Therefore an analysis of the amniotic fluid may be use to assess the fetus for specific conditions. In the first half of the pregnancy a sample of amniotic fluid can be obtained via amniocentesis to assess the fetus for specific chromosomal disorders such as trisomy 21 and Edwards Syndrome and to identify the gender of the developing fetus. An analysis of amniotic fluid can also reveal elevated levels of alpha-feto-protein which is associated with the presence of a neural-tube disorder in the fetus. The presence of hemolyzed red blood cells in a sample of amniotic fluid is an indicator of fetal hemolytic disease. In the third trimester of pregnancy, samples of amniotic fluid can be analyzed to assess fetal lung maturity.
Amniotic fluid gives us clues as to what's happening developmentally in utero. Besides bathing in amniotic fluid (which helps train your baby to balance himself in space, like a gymnast), the fetus is constantly swallowing and inhaling the fluid (about 340 ml a day, or a little less than a pint glass). The fetus regurgitates about half of that pint and pees out the rest. Amniotic fluid completely turns over every three days (as opposed to being the same old broth for the entire pregnancy).

There are several reasons why women have varying amounts of amniotic fluid, and doctors use those varying amounts to identify potential problems. For example, if I see too much fluid in an ultrasound, it could be a signal that there's a problem with fetal swallowing and digestion. Too little fluid could mean that the kidneys aren't working the way they should.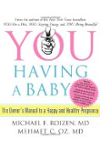 Continue Learning about Fetal Development Basics & Pregnancy