It's sad to say, but you may have to retire your shoe collection after pregnancy. The combination of the relaxing of your soft tissues and the extra weight you're carrying can cause your feet to grow ½ to 1 shoe size.

During pregnancy, you're also more prone to developing plantar fasciitis - an inflammation of the tissues at the bottom of your feet that is particularly painful when you step out of bed in the morning or stand up after being seated for a long time. Wear low-heeled, cushioned shoes instead of walking with bare feet (to keep from aggravating the inflammation even further), and try massage and gentle stretches (with foot over your knee, pull your toes toward you while keeping g your heel firm - do it first thing and three or four times during the day). Shoe or heel inserts can help relieve some of the pressure.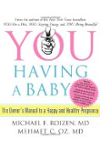 Continue Learning about Pregnancy, Fertility and Childbirth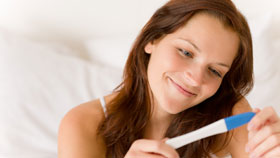 Once you become pregnant, it is important to follow your doctors recommendations for prenatal care, which can help to make sure that you and your baby stay in the best health possible. In your last trimester, it will be important ...
to understand what happens during labor and delivery, and to know your pain control options. Learn more about pregnancy and childbirth from our experts.
More