Your body goes through lots of changes when you are pregnant that may make you more prone to constipation. One of the changes is the increase of the hormone progesterone that may slow down your digestion. Another change is the increasing weight of the baby and uterus that scrunches your stomach all together. Then there is that prenatal vitamin with the extra iron in it. Compound that with a mom who is tired of frequent trips to the bathroom who cuts back on her fluid intake. Without adequate fluid and fiber in the diet the pregnant woman makes concrete for her bowel movements. They become hard and difficult to move along that scrunched pathway. Pregnant women need their vitamins and iron to grow a healthy baby. To prevent or aid in the constipation during pregnancy they need to drink a minimum of 8-10 glasses of water a day. Increasing the fiber along with the fluid will also help. If the problem persists please talk to your health care provider before taking any medication. They may recommend a magnesium or fiber supplement.
It may seem hard to believe, but the structure of the anus is exactly like the structure of your lips. Purse your lips together and those folds in your lips look just like the veins in your anus that fill with pressure when you try to move your bowels. And that can be hard work due to the fact that progesterone is slowing down the speed at which your intestines move your waste downward - making constipation a common side effect of pregnancy.

You can soften that cement-like feeling of constipation by drinking a little more fluid (like prune juice or water), eating a little more fiber, and even using glycerine suppositories. Assuming your kidneys are working fine, try 200 mg twice a day of magnesium, either in a pill or capsule form.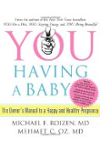 Continue Learning about Pregnancy, Fertility and Childbirth