In general, anti-seizure drugs are limited to the treatment of seizure or epilepsy disorders during pregnancy because studies show a small increase in birth defect risks with this group of medications.

Gabapentin (Neurontin) may be used in early pregnancy and then discontinued in the third trimester because of possible interference with the baby's bone development. No increased risk for miscarriage, low birth weight, or birth defects have been identified in women using abapentin during pregnancy. While this is encouraging, gabapentin has not been used in enough pregnancies to know that it is safe to use.

Both topiramate (Topamax) and valproate (Depakene, Depacon) have been linked to an increased risk of birth defects.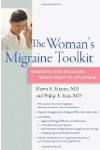 Continue Learning about Pregnancy, Fertility and Childbirth