One thing you can do to help reduce the amount of heartburn you have during pregnancy is avoid lying completely flat and eat multiple small meals. If that's ineffective, you can add antacids, such as Tums, before every meal and at night before you go to bed. If that's ineffective in taking care of the heartburn, it's recommended you contact your health-care provider for further instructions.
Heartburn and acid reflux are common during pregnancy as the stomach is full and squeezed by the baby as it grows. Eating large meals or eating near bed time can trigger heartburn as the gastric juices backflow up and give that burning sensation. Eating small frequent meals, avoiding spicy foods, stopping eating at least two to three hours before bed and propping up on pillows or elevating the head of your bed may be all you need to do. Some women have heartburn so bad that they need an antacid to neutralize the stomach contents. Make sure to discuss any meds with your health care provider and remember it is an old wives tale that heartburn comes from a hairy baby.
Actually, this is common indigestion, but it can be bothersome. You can use over-the-counter antacid remedies, but do not use baking soda or sodium bicarbonate. For severe heartburn, try elevating the head of your bed to encourage your stomach fluids to stay down. Adding four inches of books beneath the head posts is a good way to boost the head of the bed temporarily.
To keep acid from migrating back up your esophagus, prop your head up while you're sleeping. That may mean using extra pillows, sleeping in a recliner or propping up the two top legs (those nearer the head board) of the bed up on bricks. This keeps your bed at a downward angle, which will do the same for the acid. You also want to avoid wearing tight clothing (which can squeeze acid up) and eating within two hours of going to bed.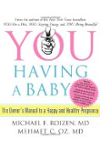 Continue Learning about Pregnancy, Fertility and Childbirth