Hot flashes may feel like the body's equivalent of lightning storms, and sometimes they can feel just as impossible to control. Since there are many possible causes, it's difficult to pinpoint a single cure that works for everyone. If you do suffer from them, try these tactics to help keep you from flashing:
Wear breathable, layered clothing.
Don't exercise when it's hot. Mornings and evenings are better. And if midday is the only time available, swimming is an excellent choice.
Talk to your doctor about possible medical reasons for the hot flashes (like thyroid issues); medications may be required to control them.
Avoid taking herbs, which can do all kinds of things to your body that might throw your hormonal system out of balance.
Aim to drink enough water (usually two quarts) every day to keep your urine clear enough to read through, and keep focusing on a diet that includes protein, fiber, fruits, vegetables, and grain.
Keep a flash diary so you can try to identify - and then avoid - your common triggers.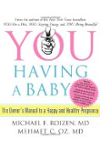 Continue Learning about Pregnancy, Fertility and Childbirth