Potential birthing locations include:
Giving birth at home: Giving birth at home is a proven safe choice unless specific risk factors are present before labor or develop during labor. In familiar surroundings, labor usually unfolds harmoniously over a period of hours or sometimes days.
Freestanding Birth Centers: Freestanding birth centers are homelike centers with access to specialist consultation and hospital acute care services as needed. The birth center philosophy is simple�pregnancy and birth are normal until proved otherwise. Birth centers are guided by the wellness model of pregnancy and birth.
Transferring to a hospital: Although figures vary, approximately 8 to 13 percent of women who labor at home or in a freestanding birth center will need to transfer to a hospital for assistance during labor. However, complications that require rapid emergency transfer are very rare. Midwives and other practitioners who attend women at home or at freestanding birth centers arrange for medical consultation and for hospital transport when necessary.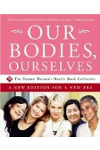 Continue Learning about Pregnancy, Fertility and Childbirth