Brian Josephs, MD, FACOG from Spotsylvania Regional Medical Center offers his advice on what to look for when selecting a hospital for giving birth in this video.
Learn the top five things to consider when choosing a hospital for giving birth. Watch this video with OB/GYN Romeo Acosta, MD from St. Petersburg General Hospital.
Deborah Bowers, MD from Reston Hospital Center discusses questions to ask when considering a hospital for birth. Watch this video to learn more.
If you are considering giving birth in a particular hospital, look at its website and/or go on a tour to find answers to these questions:
What kind of anesthesiology and pediatric coverage does the hospital offer?
Does it have a blood bank available?
What is its registered-nurse-to-patient ratio? What is it in active labor?
What percentage of births at the hospital are cesarean deliveries?
What percentage of women who are admitted for VBAC deliver vaginally?
What are the routine policies for laboring women?
How does the hospital deal with requests for non-routine practices?
What percentage of women has an epidural for labor?
Are showers, tubs, or whirlpool baths available for laboring women?
Can I labor, give birth, and recover in the same room?
Are there restrictions on the number of people allowed in the labor and delivery room at once?
Under what circumstances would I be separated from my companions?
What is the rooming-in policy for babies, and under what circumstances would my baby be separated from me?
What are the routine newborn care policies?
Does the hospital mandate certain shots for all newborns?
What if I do not want my child to have those shots?
What assistance is available for breast- feeding mothers?
Is this hospital certified as "Baby- Friendly"?
Are private or semiprivate rooms available?
Is there an additional charge for those rooms?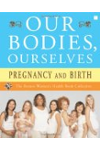 More About this Book
Our Bodies, Ourselves: Pregnancy and Birth
ALL THE INFORMATION YOU NEED TO MAKE WISE DECISIONS ABOUT YOUR PREGNANCY AND THE BIRTH OF YOUR CHILD -- FROM THE EDITORS OF THE CLASSIC "BIBLE OF WOMEN'S HEALTH" Pregnancy and birth are as ordinary...
Continue Learning about Pregnancy, Fertility and Childbirth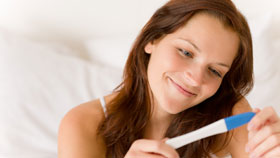 Once you become pregnant, it is important to follow your doctors recommendations for prenatal care, which can help to make sure that you and your baby stay in the best health possible. In your last trimester, it will be important ...
to understand what happens during labor and delivery, and to know your pain control options. Learn more about pregnancy and childbirth from our experts.
More