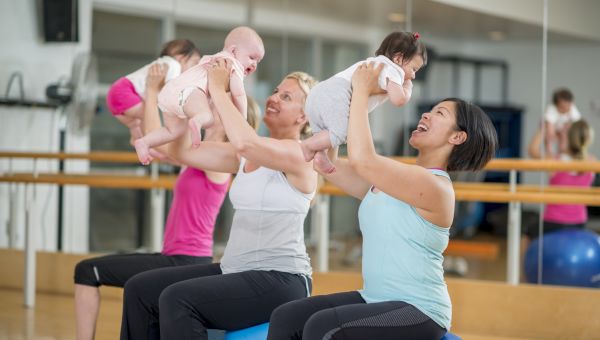 It took Reese Witherspoon eight weeks; Uma Thurman six weeks; and Heidi Klum hit the Victoria's Secret runway five weeks after delivering her fourth child. So, losing weight after a pregnancy isn't so tough -- right?
Related: Nutrition Needs During Pregnancy
Well, maybe…if you have several trainers, a personal chef and unlimited resources. For most of you it may be a tad more challenging. And it's reasonable to take up to a year.
It is important, however, for women to lose the weight within 12 months after delivery. If you don't you can develop what's called a cardiometabolic profile (elevated blood pressure, insulin resistance, lower good HDL cholesterol and elevated triglycerides). That increases a woman's risk for prediabetes, type 2 diabetes, heart disease, stroke, cancer and memory problems.
Related: Exercises to Help Lose Post-Baby Belly Fat
One way to avoid getting stuck with post-partum weight gain: Don't put on excess weight during your pregnancy. Our book, YOU: Having a Baby can help with that. But no matter how much you gain, here's a great meal plan to help you lose the weight and feel more energetic.
Start your day with a post-pregnancy smoothie (the recipe is at Doctoroz.com) with fruit, grains, seeds; it delivers omega-3, calcium, magnesium, protein and fiber -- and tastes great.
Eat every four hours; snack on apples, yogurt popsicles, whole-grain cereal, walnuts and almonds.
Reduce your dinner portions. Serve your meal on a salad, not a dinner plate. And dish up 1/3 protein, 1/3 100 percent whole grain and 1/3 veggie/fruit. For more helpful suggestions go to doctoroz.com and search for "lose the baby weight".
Related: More Healthy Ways to Approach Post-Baby Weight Loss
Medically reviewed in August 2019.