The symptoms of pelvic organ prolapse include the following: a feeling of pressure in the vaginal area, bulge in the vagina or outside the vagina, incomplete bladder emptying, urinary frequency or urgency, urinary incontinence, incomplete emptying of the bowel or the need to press or push to empty the bowel and discomfort during intercourse.
The most common symptoms of pelvic organ prolapse (POP) are pelvic pressure, pelvic pain or pain with intercourse. Many patients will complain of worsening pain as the day progresses. If they have been on their feet for long periods of time, the gravity can cause worsening of their prolapse and by the end of the day they are having a significant amount of symptoms. Other symptoms of POP are problems with emptying your bowel or bladder or noted bulging in the vagina.
Symptoms of pelvic organ prolapse include the following:
urgency of urination
difficulty initiating the flow of urination
needing to give support to the bladder in order to urinate or to be able to empty completely
needing to double void in order to empty (go to the bathroom and then go again 20 to 30 minutes later)
pressure in the vagina
recurrent bladder infections
vaginal ulceration/bleeding
recurrent yeast or bacterial infections of the vagina
dryness
painful intercourse (dyspareunia)
difficulty with insertion during intercourse
incontinence of urine (the unplanned, uncontrolled loss of urine which affects quality of life)
constipation
needing to defecate twice in order to empty, usually 10 to 20 minutes following the first bowel movement
needing to give support to the rectum, either by pressing in the vagina or around the opening, in order to move the bowels
rectal incontinence
hemorrhoids
kidney disease
The symptoms of pelvic organ prolapse depend on the degree of prolapse and what organ is prolapsing (protruding into the vaginal canal). Clearly, women will feel a bulge in the vaginal canal that is bothersome. Some women describe feeling low back pain or a dragging sensation or weight sensation in the low back as well as the vaginal canal. In some cases, they might complain of constipation, discomfort or difficulties with intercourse, or urinary symptoms—both difficulty emptying or incontinence.
Symptoms of pelvic organ prolapse can include vaginal bulge, pain or pressure in the vaginal area, difficulty emptying the bladder, symptoms of an overactive bladder and difficulty passing stool.
The contents of this website are for informational purposes only and are not intended to be a substitute for professional medical advice, diagnosis, or treatment. Nor does the contents of this website constitute the establishment of a physician patient or therapeutic relationship. Always seek the advice of your physician or other qualified health provider with any questions you may have regarding a medical condition.
Learn about symptoms of pelvic prolapse in this video with Dr. Oz, Dr. Elizabeth Mueller, Dr. MaryPat Fitzgerald and Dr. Kimberly Kenton.
The symptoms of pelvic organ prolapse include:
Lower back pain
Pelvic pressure and heaviness
Difficulty controlling urine and stool
Urinary urgency and frequency
A dripping or bulging feeling in the vagina
Irritation of protruding tissue
A feeling of "sitting on an egg"
Sexual dysfunction
Urinary retention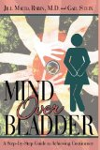 Continue Learning about Female Reproductive System Disorders