The most basic creative act each of us can perform is that of conceiving life. Ayurveda teaches us that the seed that conceives a baby (the ovum and the sperm) is the product of many rounds of tissue development in the body. After the body has formed plasma, muscles, bones, and other components of the body, it finally creates the sexual essence. This finality also gives the essence the highest form of potency of all of the bodily tissues.
How does this relate to creative energy? Since there is such a physiologically rigorous process the body must go through to create sexual essence, excessively depleting it can undermine one's creative energy. The force that compels us to conceive of and execute something that didn't previously exist--the act of creation--is defined by our vitality. If we have a vital supply of sexual essence, then we also have a supply of creative energy. Therefore, abstaining from excessive sexual release will help us to build and sustain our ability to create new things.
Do you remember when you refinished that antique chest, painted those roses in (on) your favorite vase on a small canvas, cooked that new recipe you found in a magazine, or surprised someone you love with a shocking gift? All of your projects are using creative energy. Can you stop and remember the pure joyful energy you experience when you generate creative energy?

One of the greatest sources of creative energy is love. It still amazes me that we fall in love with someone and in that moment our entire life transforms into a never ending odyssey, a continuing exercise in creative energy. It begins with hopes and dreams, creating home, creating children, and creating a dynamic life together. Love is an endless source of creative energy.

Everyone is creative. Creativity can be defined with words like original, imaginative, expressive, inventive, freedom, trust, risk taking, humor, playfulness, and openness. Our creative energy may be in finance, gardening, marketing, public relations, or cooking. We each have unique gifts.

There are many practices that help your creative energy flow. Don't be overtired from work. Try to be relaxed. Be positive and encourage yourself and others. Learn stress reduction techniques. These practices relax you and create wonderful creative energy. There is no right or wrong way to be creative. Be open and don't criticize yourself.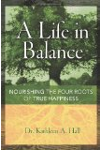 Continue Learning about Feelings & Emotions in Relationships