An important aspect to getting the right type of oils in your diet is to eat fish rich in the omega-3 fatty acids, such as salmon, mackerel, herring, and halibut. While at the Hunger Free Forever program we are encouraging you to eat more fish, we need to give you some guidelines. Nearly all fish contain trace amounts of methyl mercury. In most cases, this is of little concern because the level is so low. The fish most likely to have the lowest level of methyl mercury are salmon (usually undetectable levels), cod, mackerel, cold-water tuna, farm-raised catfish, and herring. Certain seafood, particularly swordfish, shark, and some other large predatory fish, may contain high levels of methyl mercury. Choose from the low-mercury group and limit your intake to no more than four servings per week maximum.

Adding a high-quality fish oil supplement free of the mercury, PCBs, dioxins, and other contaminants often found in fish to your daily routine provides extra insurance that you are getting sufficient levels of omega-3 fatty acids. Take enough of the supplement to provide 1,000mg daily of the key omega-3 fatty acids EPA and DHA.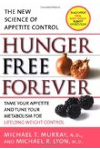 Continue Learning about Fats
At 9 calories per gram, fats can add up quickly in your diet, yet experts recommend that you get only 7% of your calorie intake from fat. Fats also affect your cholesterol, and there are both good and bad fats. The best kind of fa...
ts are called unsaturated fats, and can be found in oils like olive and canola oils, nuts and seeds. These fats can help your body get rid of cholesterol. Saturated fats often have had hydrogen added to them to make them more solid. Other saturated fats are found in cream, butter and meats. They can raise your blood cholesterol. Its wise to learn which is which and check nutrition labels to make proper choices.
More