Unsaturated fat is a type of fat that is liquid at room temperature and comes mostly from plant sources. Eating foods high in unsaturated fat -- especially in place of foods with a lot of saturated fat -- may help lower low density lipoprotein (LDL), or "bad," cholesterol levels. This helps lower your risk of heart disease. There are two main types of unsaturated fat: monounsaturated and polyunsaturated.
Monounsaturated fats occur mostly in plant oils. Good sources of monounsaturated fats include:
Olive, canola and peanut oils
Olives, nuts and avocados
Polyunsaturated fats are found in plant foods and some fish. Good sources of polyunsaturated fat include:
Vegetable oils such as safflower, sunflower, corn, cottonseed, flaxseed, sesame and soybean oils
Fatty fish, such as salmon, trout and tuna
The types of unsaturated fats are: the monounsaturated and polyunsaturated fats, which are found in nuts, fish, and vegetable and fruit oils. These fats are naturally "unsaturated" because they do not contain the maximum number of hydrogen atoms, and usually remain liquid at room temperature. The prefixes "poly" and "mono" refer to the number of the unsaturated hydrogen bonds.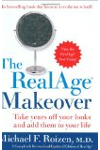 Continue Learning about Fats