The more saturated fat you consume, the greater your risk of developing high cholesterol, heart attack, stroke, circulation problems and certain types of cancer (like colon cancer). Furthermore, there are more calories in each gram of saturated fat (9 calories) than there are in each gram of protein (4 calories) or carbohydrate (4 calories). If you eat fatty foods, you are more likely to have a weight problem. Limit saturated fat intake by eating fewer fried foods (most fast foods), butter, cream, cheese, other full-fat dairy products, unskinned chicken, fatty meats and products made with palm and coconut oil.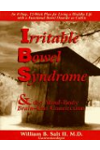 Many years of research has shown that excessive intake of saturated fat can increase cholesterol and increase risk for stroke and heart disease. We have recently learned that some kinds of saturated fat like stearic acid in dark chocolate have a neutral effect on cholesterol levels. The American Heart Association recommends keeping saturated fat intake to no more than 7% of total calories. Instead of counting numbers, I suggest watching foods that have high amounts of saturated fat such as cheese, high fat meats, high fat dairy, fried foods, butter, and the skins of poultry.
Eating too much saturated fat can raise your level of LDL (bad) cholesterol and increase your risk for heart disease. LDL cholesterol plays several important roles in the body, but particles of it can build up in the blood and attach to the walls of arteries. Over time, LDL cholesterol and other substances can form blockages that lead to heart attacks and other serious health threats. You can cut back on your consumption of saturated fat by limiting your intake of fatty meats, whole milk, butter, cheese, ice cream, cakes and cookies.

Saturated fat, found in meats, and high fat dairy products, have been shown to increase inflammation and weight gain. They have also been linked to heart disease, diabetes, and arthritis. Choose foods low in saturated fat, such as lean meats -- turkey, chicken and fish (baked, broiled and grilled) as well as 100% whole grains and fruits and vegetables. These foods reduce your risk of disease, and promote health.
When it comes to causing health problems, saturated fat doesn't age discriminate! In this Treadmill Talk, Dr. Michael Roizen discusses studies which reveal ways in which eating fatty foods is risky for both young people and older ones.
Continue Learning about Fats