Olestra is a food ingredient that has been shown to help you consume fewer calories while eating your favorite foods. Under the brand name Olean, olestra is a replacer used as an ingredient in many low fat foods. Olestra is composed of table sugar and vegetable oil, but the molecules are much larger than normal, so your body does not absorb them. However, throughout the years, olestra has been under some scrutiny. This product does not allow you to absorb some vitamins; so many olestra products have added extra fat-soluble vitamins like carotenoids to help you get the vitamins you need at the low calorie level you want.


The additive Olestra looks like a fat, cooks like a fat and tastes like a fat, but is not a fat and isn't absorbed as a fat—which is why it's used in some food products to lower their fat and calorie content. The problem is Olestra gives your stools the consistency of tea and sucks away some of the valuable fat-soluble vitamins, especially carotenoids.

So it's smart to eats lots of yellow and green vegetables if you're eating chips made with Olestra. By the way, the official name of Olestra provides a useful insight into its mechanism of action: "Sucrose polyester."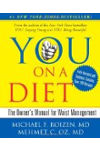 Continue Learning about Fats