Hydrogenated fat/hydrolyzed fat/hardened fat are all different names for the same fat. This fat begins as an unsaturated fat and is then turned into a saturated fat. Conversion of unsaturated fat into saturated fat is quite common because saturated fat lasts longer.
Hydrogenated fat is fat that has had hydrogen infused into it. Hydrogenated fats start out as unsaturated fats, which are fats that are actually good for you. These unsaturated fats are not as solid as saturated fats. Saturated fats (bad fats) have more hydrogen than unsaturated fats. The process of hydrogenation makes a once healthy fat into a non-healthy fat. The hydrogenated fat is now more solid and more harmful. Check your labels and stay away from products that have "hydrogenated fats" and "partially hydrogenated fat" listed in the ingredients.
Hydrogenated fats are made from vegetable oils that are very unstable in their natural form, meaning they become rancid really easily. This poses transportation, storage, and shelf-life problems. To avoid these problems, food manufacturers forcibly alter the fat at the molecular level, adding hydrogen atoms to stabilize the oil. In other words, they hydrogenate the oil, solidifying an oil that was previously liquid at room temperature. Margarine is the classic example of a hydrogenated fat. These oils don't exist in nature, and they are unrecognizable and quite damaging to the body.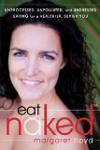 Continue Learning about Fats