Not all fat is equal. There are at least two distinct types: white adipose tissue (WAT) and brown adipose tissue (BAT).

WAT is what we usually think of as fat, like the marbling on a steak. A WAT cell—an adipocyte—is composed of a single large fat droplet with a single nucleus.

BAT, in contrast, is sometimes referred to as "fat-burning fat" and appears to be derived from the same stem cells as muscle tissue. A BAT cell is composed of multiple droplets that are brown in color because of a much higher volume of iron- containing mitochondria. Normally associated with muscle tissue, mitochondria are best known for producing ATP and oxidizing fat in muscle tissue.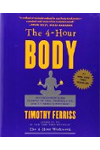 Fat is a nutrient that helps the body function in various ways: For example, it supplies the body with energy. It also helps other nutrients work. But the body needs only small amounts of fat, and too much of the saturated type will increase cholesterol in the blood. There are different types of fat, and they have different effects on cholesterol and heart disease risk.
Saturated fat. This fat is usually solid at room and refrigerator temperatures. It is found in greatest amounts in foods from animals, such as fatty cuts of meat, and lard, as well as in some vegetable oils, including coconut and palm oils. Studies show that too much saturated fat in the diet leads to higher low-density lipoprotein (LDL) levels. Populations that tend to eat more saturated fat have higher cholesterol levels and more heart disease than those with lower intakes. Reducing the amount of saturated fat in your diet is a very effective way to lower LDL.
Unsaturated fat. This fat is usually liquid at room and refrigerator temperatures. Unsaturated fat occurs in vegetable oils, most nuts, olives, avocados, and fatty fish, such as salmon. There are types of unsaturated fats: monounsaturated and polyunsaturated. When used instead of saturated fat, monounsaturated and polyunsaturated fats help lower blood cholesterol levels.

Monounsaturated fat is found in greatest amounts in foods from plants, including olive, canola, sunflower, and peanut oils.
Polyunsaturated fat is found in greatest amounts in foods from plants, including safflower, sunflower, corn, soybean, and cottonseed oils, and many kinds of nuts.
​A type of polyunsaturated fat is called omega-3 fatty acids, which are being studied to see if they help guard against heart disease. Good sources of omega-3 fatty acids are some fatty fish, such as salmon, tuna, and mackerel.

Trans fat. Also called trans fatty acids, it tends to raise blood cholesterol similarly to saturated fat. Trans fat is found mainly in foods made with hydrogenated vegetable oils, such as many hard margarines and shortenings.
Total fat. This is the sum of saturated, trans, monounsaturated, and polyunsaturated fats in food. Foods have a varying mix of these types.

This answer from the National Heart, Lung, and Blood Institute has been reviewed and/or edited by Dr. Robert S. Kaufmann.
Continue Learning about Fats