Olive oil contains monounsaturated fats, which help raise your HDL cholesterol-the "healthy" cholesterol carried through your body by high-density lipoproteins. It actually helps clean out your arteries as it moves through. When it comes to HDL, higher is better-so an HDL level of 60 versus one of 39 will make the average 55-year-old woman four years younger.

Vegetables and flavonoids have also been shown to raise HDL. In fact, you should make sure that healthy fat makes up about 25 percent of your daily calories.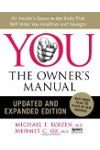 Continue Learning about Fats
At 9 calories per gram, fats can add up quickly in your diet, yet experts recommend that you get only 7% of your calorie intake from fat. Fats also affect your cholesterol, and there are both good and bad fats. The best kind of fa...
ts are called unsaturated fats, and can be found in oils like olive and canola oils, nuts and seeds. These fats can help your body get rid of cholesterol. Saturated fats often have had hydrogen added to them to make them more solid. Other saturated fats are found in cream, butter and meats. They can raise your blood cholesterol. Its wise to learn which is which and check nutrition labels to make proper choices.
More