Because triglyceride levels fluctuate a fair amount, people with high levels (above 190 mg/dl) will want to have their blood analyzed several times to get an accurate estimate. If your fasting triglyceride level is above 209 mg/dl, reduce total fat and simple sugar intake. Cutting saturated and trans fats to less than 7 percent of your total caloric intake, eating fish rich in omega-3 oils at least three times a week, reducing simple sugars as much as you can, reducing weight, and increasing physical activity are all actions to try before considering possible drug therapies.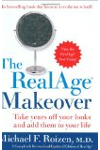 The NCEP guidelines define normal fasting triglyceride levels as below 150 mg/dL. High triglyceride levels can result from obesity, physical inactivity, tobacco exposure, alcohol abuse, uncontrolled diabetes, and even certain medications, as well as some genetic disorders.

Often, triglycerides can be lowered using the same steps that help bring down low-density lipoprotein (LDL) cholesterol. Eating healthful foods is important. This means reducing saturated and trans fats, and choosing whole grains and other slowly digested carbohydrates in place of rapidly digested carbohydrates such as sugar, white rice, and foods made from white flour. Exercising more often, losing weight, and avoiding tobacco in all its forms can help. Some people need to take a triglyceride-lowering medication.
Lowering triglyceride levels is similar to that of lowering cholesterol; diet, exercise and medication are all key. Watch family medicine physician Jennifer Caudle, DO, discuss how avoiding cholesterol/fats and increasing fiber can make a big impact.
Continue Learning about Fats