Here are the key takeaway messages for making sure you're getting a good balance of high-quality fats in your diet:
Quality is paramount. Because toxins are stored in fat, if budgeting food dollars, spend extra on high-quality fats and animal protein rather than worrying about organic produce.
Having a good mix of all three types of fatty acid (saturated, monounsaturated, and polyunsaturated) in your diet is critical to maintaining good health.
Store less stable vegetable oils in the refrigerator in tightly sealed containers that don't allow light. Never store oils near the stove.
Scrupulously avoid any kind of trans fats: partially or fully hydrogenated oils of any kind. These are found in many processed and packaged food products, so avoiding them completely is your best bet.
When cooking, never let a fat or oil smoke. This means it has gone rancid.
Increase your consumption of omega-3s as much as possible by increasing the use of foods high in this fatty acid and considering supplementation. Strive for a one-to-one ratio of omega-3 to omega-6 in your diet.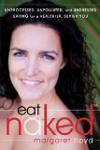 Continue Learning about Fats
At 9 calories per gram, fats can add up quickly in your diet, yet experts recommend that you get only 7% of your calorie intake from fat. Fats also affect your cholesterol, and there are both good and bad fats. The best kind of fa...
ts are called unsaturated fats, and can be found in oils like olive and canola oils, nuts and seeds. These fats can help your body get rid of cholesterol. Saturated fats often have had hydrogen added to them to make them more solid. Other saturated fats are found in cream, butter and meats. They can raise your blood cholesterol. Its wise to learn which is which and check nutrition labels to make proper choices.
More