How does eating fatty foods affect my appetite?
John Blundell, research chair in psychobiology and chair of the department of psychology at the University of Leeds, in England, has studied whether eating fat can influence appetite regulatory mechanisms. He believes that fat delivers such a dense calorie load that it overwhelms the body's system to sense satiety. "Exposure to fat induces a liking for fat, and people can eat a huge amount of the stuff before inhibitory signaling systems come into effect to stop eating," he says. "Some people are able to eat 1,350 calories of fat in one sitting.

Eating fat doesn't stimulate the fat-induced satiety signals but they do inhibit eating sufficiently to reduce calorie intake from the calorie dense fatty foods. However, we're not dealing with a biological inevitability here; some people are better able to tolerate a high-fat diet than are others. These people can eat and stay lean."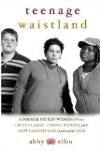 Continue Learning about Fats
At 9 calories per gram, fats can add up quickly in your diet, yet experts recommend that you get only 7% of your calorie intake from fat. Fats also affect your cholesterol, and there are both good and bad fats. The best kind of fa...
ts are called unsaturated fats, and can be found in oils like olive and canola oils, nuts and seeds. These fats can help your body get rid of cholesterol. Saturated fats often have had hydrogen added to them to make them more solid. Other saturated fats are found in cream, butter and meats. They can raise your blood cholesterol. Its wise to learn which is which and check nutrition labels to make proper choices.
More