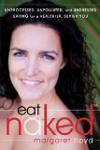 Quality is by far the most important factor in choosing a fat. In this context, quality means a fat that has been extracted and stored in a way that doesn't damage it. This means no hydrogenation or partial hydrogenation and no bleaching or other heat or chemical processes that alter the fat.

A quality vegetable oil is one that has been extracted in a way that doesn't negatively affect the oil and is stored in a way that preserves its nutritional integrity. This means the oil is refrigerated if it's polyunsaturated and stored in a dark glass jar or tin, not in a plastic bottle. And these oils should certainly never be kept right next to or above the stove, where they will be repeatedly subject to heat.

If the fat is from an animal, quality fat comes from an animal raised in an environment it was biologically designed to live in. For example, butter from grass-fed cows allowed to pasture and move around freely as opposed to butter from grain-fed cows living in a feedlot.