Trans fats act like saturated fat in the body and tend to raise blood cholesterol levels. Saturated fats trigger the liver to make more total and LDL (lousy cholesterol) cholesterol and could decrease HDL (the good cholesterol). More fatty deposits can occur in the lining of your arteries which can put you at increased risk for a heart attack. Most saturated fat is solid in room temperature and come from animal based foods and tropical oils. It is recommended that everyone limit their intake of both saturated and trans fat even if they do not have high cholesterol levels at this time.
Limit your saturated and trans fats (an artificial form of saturated fat) to less than 20 grams a day. No food element has been more closely linked to arterial aging than these kinds of fats, found mostly in meats, full-fat dairy products, baked goods, fried fast foods, and palm and coconut oils.

These kinds of fats increase arterial inflammation, which promotes plaque buildup, and they also turn on the mechanism that increases LDL cholesterol in the bloodstream-yet another way to slap more plaque onto your arteries. They're truly the four-letter words of heart disease.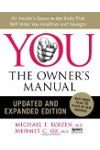 Continue Learning about Fats