Fortunately, the bad old days of ultra low fat diets are well behind us, and the healthy range of fat is considered anywhere between 20 percent and 35 percent of total calories. From your question, I gather you're more likely to be happy at the upper range -- 30-to-35-percent -- which is along the lines of a Mediterranean-style diet. Personally, I find this level most satisfying as do my clients, and it's the level I use to design diet plans in my books, magazine articles and on TheBestLife.com.

You need fat: It enhances the taste of food (would you eat salad without dressing?) and makes a meal more satiating by slowing down the rate of food as it travels out of your stomach. This also helps blunt the rise in blood sugar after eating a carbohydrate-containing meal. For instance, your morning bowl of cereal with skim milk would keep you going a lot longer if you topped it with walnuts (nuts are 50 - 75 percent fat). And, like vitamins, certain types of fat are essential to health.

Now the downside: Ounce for ounce fat has more than double the calories of protein or carbohydrate, so it's easy to overdo calories with fatty foods. And specific types of fat -- saturated and trans fat -- contribute to heart disease and certain types of cancer. So, the bulk of your fats should come from olive oil, canola oil, avocados and nuts, the so-called "good fats", rich in polyunsaturated and monounsaturated fat.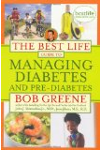 Continue Learning about Fats and Weight Loss