Of all the parts of the average diet that we've been told to avoid, it's fats that have gotten beaten up the most. The very word seems to be an indictment of the substance: We don't want to be fat, so why in the world should we eat fat? But fats are by no means universally bad. Monounsaturated and polyunsaturated fats are actually recommended for good health.

Monounsaturated fats -- canola oil and olive oil -- have been found to lower LDL cholesterol (the bad cholesterol) and raise HDL cholesterol (the good kind), thus reducing the risks of atherosclerosis and heart disease. Polyunsaturated fats like omega-3s lower LDL as well as reducing the risk of inflammation, heart disease and many other diseases. And omega-3s are also terrific for brain health. Fat is an important dietary nutrient. Our bodies need fat for vitamin absorption, healthy nerve development, hormonal balance, and sustained energy. Trans-fatty acids, however, are not healthy for us, and we should avoid them when possible. You can tell if a food has trans-fatty acids by looking at the ingredient list for "hydrogenated" or "partially hydrogenated" fats.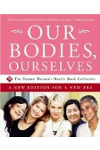 Continue Learning about Fats and Weight Loss