Fat in foods, like bosses, come in two broad categories: Good and bad. Or, more specifically, those which are good for your well being and those who want you to suffer.

The strongest influence you can make on your levels of cholesterol (not to mention on you waist size) is by eating the right kinds of fats and banishing the wrong kinds.

Essentially, bad fats (such as saturated fat and trans fat) are the ones that are solid at room temperature—animal fat, butter, stick margarine, lard. They're the foods most associated with long-term weight gain and clogging your arteries. A serving size should have no more than 5 grams of those two villains combined.

The good fats (such as monounsaturated fat and polyunsaturated fat) and are the ones that are liquid at room temperature, but get thick when they get cold, like olive oil. They help raise your HDL "good" cholesterol levels to clear away the gook. Far more important than the calories of fat are what fatty acids can do to your cell functions, and how they influence arterial function and inflammation.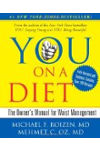 Continue Learning about Fats and Weight Loss