When our ancestors couldn't find food and went for long periods of time without it, their bodies acted like a life preserver. Their bodies stored fat in anticipation of the inevitable periods of famine. The same system works today. When you try to "diet" by going for long periods of time without eating or by eating way too few calories, your brain senses the starvation and sends an SOS signal through your body to store fat because famine is on its way.
That's why people who go on extreme fasts and extremely low-calorie diets don't lose the expected weight. They store fat as a natural protective mechanism. To lose weight, you have to keep your body from switching into starvation mode. The only way to do it: Eat often, in the form of frequent, healthy meals and snacks.
Start every day knowing when and what you're going to eat. That way, you'll avert the 180-degree shift between starving and gorging that occurs when you skip meals. If you feed your body regularly, you'll avoid extreme periods of over- and under-eating that can lead to a gain in weight and inches.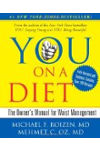 Continue Learning about Fasting