The current trend of remodeling kitchens and filling them with gadgets and gizmos is our attempt to reconnect with times past, when the kitchen was the heart of the home. We all yearn to reclaim the comfort and joy of eating and cooking in the kitchens of our mothers and grandmothers. The kitchen is the new living room, the social area of the home, the primary entertainment venue for the home. It is the place where family, holiday and religious rituals are celebrated. Intimate conversations are carried deep into the night with the hearts and souls of those gathered there inextricably woven together.

Technology has blessed us with convenience, but we must be cautious that this does not drive us further and further away from our grounding in the earth. The core of the human experience, the foundation of our drive to do productive work, is the transformation of raw ingredients into mental, physical, emotional and spiritual nourishment and sustenance. It is time to reclaim this basic connection.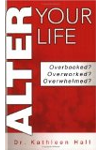 The kitchen is the heart and soul of the family and the house. It is where nourishment begins. The kitchen not only feeds the family's physical needs but also the family's emotional needs. Coming into a house with delicious aromas is comforting. It says someone is home and caring for me. Kitchens are where families gather for hunger, for conversations, for debates, for arguments and for hugs! It is the most important room in the home. How you stock your kitchen, how you keep it organized and clean can say a lot about the nature of a family.
Continue Learning about Family Relationships