Here are some ideas for helping your other children manage the family newbie:
Get Them Involved Early. Talk to them about what's happening (that is, if they don't notice your growing belly); discuss potential names you're thinking of; even consider a sibling class, which teaches them how to interact with their new baby.
Exchange Gifts. Have the older siblings pick out (or help pick out) an appropriate "welcome" gift, and then make sure to get a little something from the baby to give to the older ones. It starts the spreading of good will.
Give Jobs. Older sibling may want to help a little too much sometimes - to the point that it actually slows you down. So give them jobs that can both help you and make them feel involved, like running to get the diapers or talking to the baby while he's getting changed. If your older kids don't want to be involved, don't force them; they're carving out their own space and the bonding may take a little more time.
Be Patient. Oftentimes, your older kids will regress a bit after you bring home a newborn (like going back to pacifiers, or taking a U-turn on the toilet-training). It's a natural reaction - and one you shouldn't get too upset about. Remember, the older child has gone from a situation in which he was the focus of your world to one in which he has to share your attention, and sometimes it's hard for us to fathom how that truly feels.
Special treats for siblings. Arrange special play dates or visits with relatives or outings (circus, baseball game).
Spend time with the older ones. Leave the baby with a friend, relative, or sitter for a couple of hours and spend one-on-one time with your older children. This assignment is a good challenge for dad, too.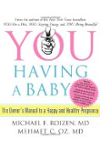 Continue Learning about Family Health