Welcoming a new baby into the household is a big change that can bring a lot of additional stress, not just to you and your partner, but also to your other child (or children). Here's how you can help prepare your child for a new baby.
Keep him informed. Share with your child what's happening throughout your pregnancy instead of keeping it a secret. Be sure to let him know that you still love him even though the new baby will require lots of attention.
Talk about how the household will change after the baby comes: "You're getting a new bigger room" instead of "The baby will take your room." Let older children know that they'll have a little brother or sister who will look up to them, and they'll have a chance to contribute more to the family.
Allow for free expression throughout the pregnancy. Encourage your child to share how he feels about having a new sibling. Books and videos are a great way to help him learn what to expect and to put words to his emotions and concerns. Talk to your child about his own birth, and teach him how fragile new babies are and why they need so much attention.
Things are about to change in your home and on some level, everyone knows it. Attention will need to be divided. More tasks demands are imminent and you're about to be sleep deprived, at least for a little while.
What can you do to make the transition peaceful and calm?
Spend time with your other children before the delivery. When the baby arrives you'll be busy feeding and diapering round the clock, so take the time now to be present and mindful with your children. Fill them up with your love.
Talk with your children about what to expect. Tell them how big the baby will be, what he'll do most of the time and how they can touch him while being safe and careful.
Talk with your children about how they can help out. Your children will want to be with you and the baby, so make a list of tasks, hang it on the fridge and get ready to include your kids not shut them out.
Most importantly, get your support team ready. Research shows that sleep deprivation and lack of maternal support can lead to post-partum depression. So ask for home-cooked meals to fill your freezer before baby arrives. Make sure that the car-pool schedule is clear, ask a family member to come over and help with your older kids daily and say yes to help before and after the birth.
With some organization and planning, bringing baby home can be such a joy. Don't wait 'til the last minute, start planning now.
Go through your children's baby pictures
Read books about childbirth (make sure they're developmentally appropriate)
Visit friends who have infants
Pack a bag for the hospital
Think of potential baby names
Go to the doctor to hear the baby's heartbeat
Also look into sibling birth classes, which many hospitals offer to provide orientation for soon-to-be brothers and sisters. These classes can include lessons on how to hold a baby, explanations of how a baby is born, and opportunities for kids to discuss their feelings about having a new brother or sister.
Here are some ideas for helping your other children manage the family newbie:
Get Them Involved Early. Talk to them about what's happening (that is, if they don't notice your growing belly); discuss potential names you're thinking of; even consider a sibling class, which teaches them how to interact with their new baby.
Exchange Gifts. Have the older siblings pick out (or help pick out) an appropriate "welcome" gift, and then make sure to get a little something from the baby to give to the older ones. It starts the spreading of good will.
Give Jobs. Older sibling may want to help a little too much sometimes - to the point that it actually slows you down. So give them jobs that can both help you and make them feel involved, like running to get the diapers or talking to the baby while he's getting changed. If your older kids don't want to be involved, don't force them; they're carving out their own space and the bonding may take a little more time.
Be Patient. Oftentimes, your older kids will regress a bit after you bring home a newborn (like going back to pacifiers, or taking a U-turn on the toilet-training). It's a natural reaction - and one you shouldn't get too upset about. Remember, the older child has gone from a situation in which he was the focus of your world to one in which he has to share your attention, and sometimes it's hard for us to fathom how that truly feels.
Special treats for siblings. Arrange special play dates or visits with relatives or outings (circus, baseball game).
Spend time with the older ones. Leave the baby with a friend, relative, or sitter for a couple of hours and spend one-on-one time with your older children. This assignment is a good challenge for dad, too.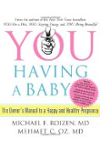 Continue Learning about Family Health