To help your children become interested in their heritage, you could try any of the follow strategies:

Interview a relative.
Your child (and maybe you!) will be surprised to learn the "ancient" history of Grandma's childhood or Grandpa's first job. Traveling through memory lane together will bond your child and your relatives.

Create a family tree.
This will involve talking with relatives and strengthening relationships, as well as uncovering new facts about the family. Who knew that great-great-great Grandma sailed to America from Ireland during the potato famine?

Break out the old photos.
Do more than just glance at photos of relatives. Compare pictures of someone as a child and their more recent photos. Ask children if they see any resemblance between a relative and themselves.

From Good Kids, Bad Habits: The RealAge Guide to Raising Healthy Children by Jennifer Trachtenberg.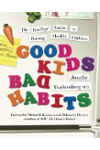 Continue Learning about Family Health