Here are some tips to help you get dinner on the table five or more nights every week:
Make family meals a priority. Issue a challenge: every family member must make a commitment to come to dinner and stick to it -- sign a family contract if necessary. Everyone may complain at first. However, if meals are pleasant, kids and adults will begin to value time together.
Strive for five meals a week. Get out the family calendar and choose the five family dinner nights. If your family is currently overscheduled, you may need to work up to five meals a week. Start with just one or two meals a week and plan to limit future activities that conflict with family dinners.
Plan the menu before the meal. Ask your kids to help plan the menus -- this gives them an incentive to come to the table. Also, advance meal planning cuts out trips to fast-food chains and can save time, money, and calories. Find a spot in your kitchen (like the refrigerator door) to post the family dinner menu. You can also text menus to older family members.
Keep dinner simple: serve one main item. Your kitchen is not a food court. Not everybody gets to eat their favorite meal each night, and you don't need to serve elaborate feasts. Instead, provide meals that are balanced with plenty of ingredients that help kids reach and maintain a healthy weight.
Cook fast but eat slowly. When your time is limited, cut back on food prep while allowing ample time to enjoy the meal and each other's company. Set a beginning and ending time for the meal so that family members can plan accordingly. Eating slower helps prevent overeating, and kids will be more likely to leave the table full and satisfied.
Have realistic expectations about kids' eating habits. Younger children often have a tough time sitting still and will only last a short time at the dinner table. Tweens and teens can have mood swings that make or break the time you all spend together. Understanding the stages kids go through can help you have positive family meals.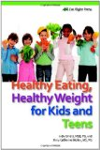 Continue Learning about Family Health