Divorce affects the entire family, so the whole family should meet to discuss it. Ideally, both parents should be present to help answer their children's questions and provide reassurance that although the marriage is ending, their roles as parents aren't.
Divorce can be a very confusing time for kids of all ages, so it's best to avoid overloading children with too much information at once. More than anything, kids want to know that they will be loved and cared for by both parents. They may also wonder how the divorce will affect their normal lives: Will they have to move? Change schools? Quit a sports team? You should reassure your kids that you will try to keep their lives as normal as possible following the divorce.
Whatever your child's age, you'll have to be honest about the fact that you are divorcing. Consider the following tips before you sit down to have this tough conversation:
Don't tell your child that your spouse is going on a trip or give some other false excuse to explain your spouse's absence in the home.
Be as clear as you can be that you and your spouse will no longer be married and living in the same home.
Don't encourage false hopes that you and your spouse will reunite.
Avoid talking to your kids about divorce unless a final decision has been made.
Reassure them (again and again!) that they are not the cause of the divorce.
From Good Kids, Bad Habits: The RealAge Guide to Raising Healthy Children by Jennifer Trachtenberg.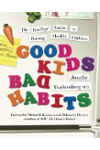 You should talk to your child about divorce according to his/her developmental stage and…
a) Identify an appropriate time and place to disclose the news to your child;
b) Explain in language understood by him/her;
c) Facilitate the process for him/her to express his/her thoughts and feelings;
d) Reassure him/her that he/she is not the cause of your divorce;
e) Own your responsibility instead of blaming your spouse for the divorce;
f) Clarify for him/her what that would mean for his/her physical custody and visits to you and your spouse;
g) Validate his/her thoughts and assure him/her of your affection, attention and devotion to him/her;
h) Communicate consistent and constant commitment to his/her future well-being; and
i) Encourage open communication of expectations, anticipations, and aspiration.
Continue Learning about Family Challenges & Problems