A mid-facelift focuses on the area below the eyes to the jaw line -- where gravity is likely to first takes its toll. Watch this video featuring cosmetic and reconstructive surgeon Dr. Robert Grant to learn why less can be more when it comes to the mid-lift.
The main goal of a mid-facelift is to elevate the cheeks upward, creating a more youthful appearance. Some surgeons will enhance the malar and submalar regions with fat injections that will give a more natural appearance. The incisions are normally made in the temporal region. Other areas that may be improved include the lower eyelids to the outer lip. The structures of the mid-facelift include the skin, fat, and muscle. The approach can also include incision under the eyelid. The lift will normally advance the cheek tissue upward and outward which can rejuvenate the mid-face. The deeper the lift, the greater the swelling and post-operative recovery time.
Since the face-lift really is a neck-lift, what do we do with sagging cheeks and plummeting nasolabial folds? Plastic surgeons have focused for the last decade on these problems, creating the midface-lift or cheek-lift. Again, there are a huge number of variants of this procedure. When there are many different procedures that treat a particular condition, none is usually fully successful. The most common midface-lift uses an incision under the eyelid. The substance of the cheek (malar fat pad) is then separated from the skin above and the bone below. This fibrous fat pad is lifted to a higher level. In theory, it sounds great. In practice, there are many complications.

The midface-lift hangs a lot of weight on the lower eyelid, threatening to pull it down. Because of this, the lid must be stabilized with an aggressive canthopexy (a procedure that tightens and repositions the lower eyelid). When extra skin gets pulled up to the area outside the eyelids near the scalp, an "alien" look can result. To fix this, extra skin is removed from the scalp.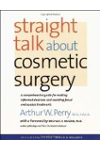 A mid facelift and the term cheek lift mean the same thing.

Depending on how the procedure is done, the cheek lift can rejuvenate the lower eyelid and lift the cheek itself.
the basic variants are through the lower eyelid, through the temple and the mouth, through a lateral eye incision and through a facelift incision.

We have written a book chapter and several articles on this topic, so anybody who has extra time on their hands is free to read them!
Continue Learning about Facelift Or Necklift