A mini-facelift normally involves minimal skin undermining and smaller incisions. The incisions are made both under the chin, in front of the ear, and behind the ear along the hairline. There should be decreased bruising and reduced post-operative healing times. The results, however, may be short lasting and require another surgery in less than 5 years.
What is involved in a mini-lift varies depending on the surgeon. However, in general, it is a less involved version of that particular surgeon's traditional facelift. It may involve a shorter scar and usually involves less dissection. The advantage of a mini-lift is that it generally requires a shorter recovery time. The disadvantage is that since it is a "mini" version of the traditional facelift, the results won't be as dramatic and will not last as long.
Whenever I hear the words "mini face-lift," I am reminded of a woman who is just a little pregnant. Sometimes a mini face-lift (S-lift) is a marketing ploy. It can be an attempt to attract patients who do not want a full face-lift but would settle for a smaller procedure. And certain patients truly are better served with a smaller operation.

Mini face-lifts use short incisions. The skin is not aggressively lifted. The incision loops around the ear. A small amount of skin is removed, limiting the amount of tightening. The underlying tissue usually is lifted. The procedure generally is used when there isn't a lot of extra skin. Some surgeons feel that liposuction and a tightening of the bands of the neck may accomplish the same goal.

New York plastic surgeon Daniel Baker, M.D., now performs his short scar face-lift in most patients, with compelling results. He has eliminated the most visible portion of the scar, which travels from the back of the ear into the hairline. He calls his new face-lift ponytail friendly. His signature face-lift removes a long section of the underlying superficial musculo aponeurotic system (SMAS) and lifts the deep tissues of the face up and back. In very thin women, he just lifts and stitches the SMAS. While less skin is removed, he is able to redrape the excess skin.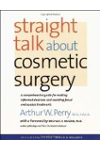 Continue Learning about Facelift Or Necklift