A face and neck lift also called a rhytidectomy and neck lift are plastic surgery procedures to tighten the skin from the midface and neck regions. Most standard facelifts include tightening the lining over the muscle called the SMAS (superficial musculoaponeurotic system) as well as removal of skin both in the temporal and periauricular regions (in front of the ear). During a neck lift, the platsymal muscle is plicated in the midline as a sling to tighten the neck region.
The genetic reality is that some people have more chins than Elvis has platinum records. If, thanks to your ancestors, you store fat in your neck even when the rest of your body is as sleek as a jaguar, then you can have the walrus rings removed from your neck. To tighten the skin on your face, the surgeon will make cuts that run inside your hairline at the sides of your forehead, run parallel with your hairline down your temples, emerge from your hair just above your ears, then go in front of your ears, under your lobes and up into the hair behind your ears. The surgeon can also make a cut under the chin to work on your neck.

To tighten the skin, your skin is separated from the tissue and muscle below it (in most cases, those get tightened, too). Then the surgeon can remove excess fat in your face with liposuction, pull your facial skin up and back, trim off the excess and then stitch it back to the line where the cut was initially made. If your hair is nice and full and you have a good surgeon, it will be hard to see the scar on this one (unlike the tummy tuck).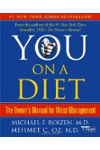 Continue Learning about Facelift Or Necklift