A platysmaplasty is an operation of the muscle of the neck called the platysma. Typically a platysmaplasty is used to treat a sagging neck, also known as a turkey wattle. The operation removes the excess platysma and tightens the muscle much like a corset in order to improve the angle from the chin to the neck.
In platysmaplasty (neck-lift surgery), an incision is made under the chin and the skin is lifted all the way to the Adam's apple (larynx). It is lifted several inches wide of the midline. Fat is cleaned off the paired muscles of the neck. These muscles are fairly useless, allowing the subtle tightening of the skin when a man shaves, but just annoying women. The muscles are sewn together with long-term dissolving stitches, bringing them back toward the midline. The neck emerges with a more youthful appearance.

The band-lift will not help sagging skin or jowls, although it may be combined with liposuction of the jowls. Sooner or later the rest of the face will sag, and there may be no option other than a traditional face-lift.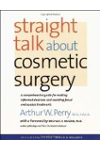 Continue Learning about Facelift Or Necklift