Preparation for a face-lift is no different from that for any other surgical procedure. If your skin is very thin, your surgeon may try and plump it up with several months of Retin-A and glycolic acid prior to surgery.

On the day of the surgery, the surgeon will draw on your face with you in a sitting position. Once in the operating room, general anesthesia or intravenous sedation with local anesthesia will be administered, depending on the preference of the surgeon and the skills of the anesthesiologist. Some plastic surgeons prefer sedation, in that there is a lower chance of nausea. Nausea and vomiting are big problems after a face-lift and increase the chance of bleeding.

A solution of local anesthetic and epinephrine, to stop bleeding, is injected into the face. Incisions are made and the tissues are lifted, trimmed of excess skin, and sutured into place. Drains may be placed, in the hope of decreasing fluid collection after surgery. A bulky dressing is then applied, protecting the face and placing gentle pressure to decrease the collection of blood and serum.

The procedure takes between two and four hours. You'll spend a few hours in the recovery room before you are discharged to your room or home.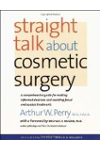 Continue Learning about Facelift Or Necklift