It is critically important to keep your head elevated above the level of your heart for three weeks following face-lift surgery. If you bend to pick up something only once, or turn over onto your face in your sleep, you could have bleeding. The following are Dr. Perry's tips for not turning over when sleeping after face-lift surgery:
Use a U-shaped travel pillow or a pillow with arms -- a reminder not to turn.
Sleep in a reclining chair -- it makes it hard for you to turn over.
Try self-hypnosis: five minutes in a dark, quiet room, intensely focused on not turning over.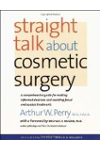 Continue Learning about Facelift Or Necklift