Choose a board certified plastic surgeon to consult with for your consultation when considering a facelift procedure. During your visit, the surgeon will evaluate your overall general health, skin quality, and aging process! Have your list of questions including scarring, risks and complications, and evaluate hundreds of before and after photographs of previous facelift patients.
Although the facelift may be declining in popularity, don't count it down yet. More than 138,000 people couldn't be wrong, or could they? Those docs who were proficient on their sewing machines lift and shape aging faces through smaller and smaller incisions. Most plastic surgeons don't just pull on the skin -- they lift the jowls in a separate layer, suck fat, and tie those two turkey-gobbler bands together. There are a lot of overpulled cheeks, so choose your artist/surgeon wisely to make sure you don't wind up looking like you're driving through a wind tunnel. I recommend putting off that lift until there are no other options. New techniques of Botoxing, peeling, filling, and less invasive lifting techniques can keep your face looking younger longer.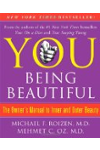 Like any surgery, a facelift leaves scars. In this video, plastic surgeon Anthony Youn, MD, discusses that issue and other points for prospective patients to consider.
Continue Learning about Facelift Or Necklift