You may notice that you have worse vision in the morning-but that could stem from dehydration of the cornea, not from true refractory problems.
Your eyes need to be well-lubricated to focus. They stay lubricated through your tears and by blinking. Blinking evenly distributes your tear film over the surface of the eye, particularly the cornea. (Winking does the same thing, but has a side effect of increasing your risk of sexual harassment suits.)
In either case, the movement of your eyelids has the effect of spraying Windex on your windows. Dry eyes are a little like dry mouths; you produce fewer tears as you get older. Keeping well-hydrated by drinking water can help, but you may need to use artificial tears as well.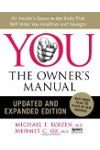 Continue Learning about Eye and Vision