Many women complain about puffy eyes. Under-eye bags can be short-term or long-term. The short-term bags are caused by lack of sleep. If you haven't slept long, that means you're stressed out. You start to swell because your body feels stress. Your ankles swell, and so does the tissue under your eyes.
Everyone has natural fat around the eyes. It cushions the eye so if you get hit, it protects the eye. When people develop long-term under-eye bags, it's usually because that fat begins to herniate. The fat oozes out and starts to stick under the eyes because of gravity.
This content originally appeared on
doctoroz.com
An edema is too much fluid in the skin tissue, in this case under the eyes. This water or fluid retention can be due to anything from too little sleep to too much salty food.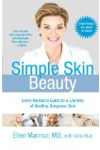 Continue Learning about Eye and Vision