Lenses that are not properly cleaned and disinfected increase the risk of eye infection. Lenses that are old or not properly fitted may scratch the eye or induce blood vessels to grow into the cornea. Because a lens can warp over time, and the cornea can change shape, the fit of the contact lens and the power should be re-evaluated on a regular basis. Your return visits will be scheduled depending on the condition of your eyes and visual needs.
Any eyedrops can interact with all types of contact lenses. It is best to avoid the use of eyedrops while wearing lenses, except for wetting drops recommended by your eye doctor.
Some of the risks of contact lenses include poor fit, scratching of the surface eye, eye infection and abnormal blood vessel growth on the surface of the eye. It is very important to have good contact lens hygiene, and keep up with appointments to ensure the contact lenses are fitted correctly for your eye.
Contact lenses. They can turn your peepers into cat's eyes or dice, or change your iris from brown to blue. And if necessary, they can also be used to correct faulty vision.

Contact lenses sit directly on your cornea. They're made from different materials and can be hard or soft, reusable or disposable. They have plenty of advantages—no glare from glasses, and no worrying about losing or breaking your specs. But they have their risks. In fact, one in 20 users have complications.

Corneal abrasions are a constant risk, not only from placement of the lens, but from the lens rubbing on the cornea with each blink. Conjunctivitis, as well as allergies to either the lenses or the cleaning solutions, are common and are related to the type of lens and whether you wear them overnight. Bacteria can invade your eyes if they're irritated by contacts, causing severe corneal infections that can endanger your vision.

Disposable lenses do not reduce the chance of infection, as the lens cleaning solution may be the source of bacteria. You should write the date on the bottle when you open a lens wetting or cleaning solution and throw it out after a month.

Lenses can rob your cornea of oxygen, causing your body to grow blood vessels into the normally clear cornea, impairing your vision. So, make sure you take them out every night unless they're specifically marked as continuous wear. Follow the manufacturer's guidelines carefully to avoid corneal damage.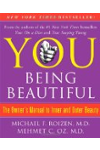 Continue Learning about Eye and Vision