One of the key differences in animals is that hunters have binocular vision to focus on prey, while the hunted have peripheral vision to better locate potential predators.

For instance, spiders see much in the same way do, but their systems work a little differently. They move their retinas to focus (whereas human change the shape of their lens). If they want to see further away, they push their retina closer, while the lens stays fixed.

Flies, on the other hand, have multiple solar plates on their corneas, and each one of them focuses light. That gives them a very fragmented view of the world, as I'm sure you've seen in movies. They don't see anything well, but they see everything panoramically. And that makes sense; flies don't need to focus on calculators and classified ads; they just need to see enough to avoid a flyswatter or horse's tail-or a spider web, when they can help it.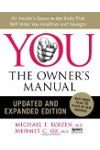 Continue Learning about Eye and Vision