You only see what you see because your retina sees it. That's the movie screen inside your eye. The lens focuses light on the retina, and the retina changes the light energy into an electrical signal that travels along neurons to the brain area where the signals are interpreted.

There are two types of structures on the retina that capture the incoming light: rods control black-and-white images and cones control the color.

The center of the retina, or the macula, is the most active part of the eye and processes the light signals that allow us to do fine work like reading, and seeing facial detail and beauty.

The macula, which contains many cones but also some rods, can deteriorate as we age-making it the most common cause of age-related vision problems. This is called age-related macular degeneration.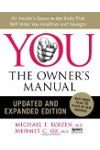 Continue Learning about Eye and Vision