Blurry vision? Strained eyeballs? Headaches? It could be astigmatism -- a common condition caused by an abnormally shaped cornea or lens. Light gets distorted as it enters the eye and doesn't focus properly on the retina. But don't worry. Glasses, contact lenses, or laser surgery can correct astigmatism.
In astigmatism, irregularities in the curvature of the surface of the cornea (the curved, transparent dome of tissue at the front of the eye) cause distorted vision. Light rays do not meet at a single point. For some people, vertical lines appear blurry; for others, horizontal or diagonal lines may look out of focus. Astigmatism develops early and is usually well established after the first few years of life. The defect often occurs together with nearsightedness or farsightedness.
Astigmatism is an eye disorder in which your cornea (a clear covering that goes over the center of the front of the eye past the colored iris) or the lens (the clear part of the eye behind the center of the eye and iris that helps focus light) is irregularly shaped. Instead of being a smooth shape, corneas or lenses with astigmatism have places of irregular flatness or curve. This causes some areas of vision to be blurry. Astigmatism is easily fixable through corrective lenses and surgery, though not everyone with astigmatism feels enough of an inconvenience to correct it.
If your eye is squished on one side, you have an astigmatism. This will blur your vision, but lenses should compensate for that. Astigmatism will make you a little harder to fit for contact lenses, because the curve on your cornea will be different on the top and bottom.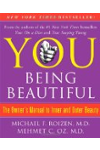 Continue Learning about Eye Conditions