The three most common myths about sunglasses are:
Darker sunglasses provide better protection against the sun.
Expensive designer sunglasses are of a better quality than generic sunglasses.
Sunglasses only need to be worn in the summer.
Dr. Stephen Trokel, attending ophthalmologist at NewYork-Presbyterian Hospital/Columbia University Medical Center, adds, "There are strong indications that chronic exposure to the components of sunlight may accelerate aging of ocular tissues. Any protective eyewear should have side shield protection or wrap around the eye so light cannot enter the eye from side reflections."
Drs. D'Amico and Trokel offer the following advice to help you choose the best sun protection for your eyes during the summer and all year round:
Check out the label. When you buy your next pair of sunglasses, look for the label that states the glasses provide over 95 percent UV protection. That is the only label that counts.
Color coordinate. Choose a lens tint that blocks 80 percent of transmissible light, but no more than 90 percent to 92 percent of light; neutral gray, amber, brown or green are good colors to choose from.
Make a healthy fashion statement. Choose sunglasses that wrap all the way around the temples, and/or wear a hat with a three-inch brim that can block the sunlight from overhead.
Personalize your style. People with light-colored eyes, such as blue and green, are often more sensitive to bright sunlight than people with brown or dark brown eyes.
Wear shades over your contact lenses. People who wear contact lenses that offer UV protection should still wear sunglasses. Sunglasses are helpful from preventing the drying effect most contact lens wearers get from warm wind.
Early protection is the best medicine. For the greatest protection, consider providing UV-protected sunglasses for your children, and remember that the eyes of very small infants should always be shaded from direct exposure to the sun.
Sunglasses do more than hide you from paparazzi and make you look cooler than an iceberg. They'll protect your eyes from those nasty UVA and UVB rays. For best protection, follow these strategies:
Find glasses that filter out both kinds of rays (they don't have to be expensive). Look for a label that specifically states 99 percent or 100 percent UV protection. An eye care pro can test them if you're unsure.
They should be dark enough to reduce glare but not dark enough to distort colors, which could affect your recognition of traffic signals. Tint is a matter of personal preference.
Pick out a pair that looks good under a hat. Since UV rays can still enter from the sides and top of sunglasses, it's smart to wear a hat with a three-inch brim to help block light.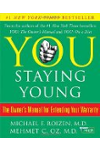 When it comes to eye protection, invest in sunglasses to prevent cataracts and crow's feet. Ultraviolet (UV) rays can damage your eyes in any season -- in morning and late afternoon, too, not just midday. To protect your eyes from damaging UVB and UVA rays, wear sunglasses with large lenses -- or even wraparound lenses -- that offer 99% to 100% UVA and UVB radiation protection. You won't just protect your eyes and skin from sun damage, you'll also look cool.
While sunglasses are definitely a good idea when it comes to eye protection, not all sunglasses are created equal. Choose sunglasses that limit transmission to no more than 1% UVB and 1% UVA rays. Sometimes the information on the glasses will say they block at least 99% of the UV rays. That's okay. Other things to look for:
Lenses large enough to completely cover the eye and prevent as much light as possible from entering through the edges of the glasses. Wraparound sunglasses are best.
Darker lenses, particularly if you are more light sensitive.
Gray lenses provide the least color distortion, but are not any better protection than other colored lenses.
While most sunglasses can help block UV rays from entering through the lenses, most frame styles do not prevent rays from reaching the sides, top, and bottom of the glasses.
Continue Learning about Healthy Eye and Vision