Skiing and water sports aren't just dangerous to your knees, but also to your eyes because of both direct and reflected light. Long or intense exposure to sunlight can harm your eyes, because certain wavelengths of light can damage the lens and retina.
Glasses that filter out the "bad" light spectrum (ultraviolet A and ultraviolet B) are essential for those who frequently work or play outside.
UV-B rays are usually filtered through your cornea (and your car windshield), but UV-A rays are not-and exposure to those rays are correlated with cataracts and macular degeneration.
Check labeling to make sure glasses block UV-A rays (inexpensive glasses can block them), or be smart by investing in an optometrist or optician visit to have the UV protection measured to make sure the coating on the glasses is adequate to block out harmful rays.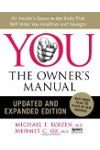 Everyone should be wearing sunglasses to help prevent sun damage around the eyes, says Ellen Marmur, MD, associate professor of dermatology and genetics at Mount Sinai School of Medicine. Believe it or not, eyelids are one of the most common places to find skin cancer. You can even get melanoma in the eyes. Chronic ultraviolet (UV) exposure can cause premature aging around your eyes. Tear-free baby sunscreens can help protect delicate eye skin, but sunglasses and broad-rimmed hats will shield and protect your vision to boot. Wear sunglasses whenever you're outside—year-round, and even on cloudy days. Look for shades that offer more than 95 percent UV protection. Lenses that offer 100 percent UV protection may be labeled "UV400."
Continue Learning about Healthy Eye and Vision