Watch to learn about a new treatment that grows new eyelashes.
Something as simple as massaging the area helps move extra fluidaway from it. This method manually distributes the fluid to other blood vessels, which can then drain it. There are plenty of home remedies for this particular problem, and, surprisingly, some of them actually might work. A cold compress isn't going to make a major change, but the cold does cause temporary vasoconstriction of the blood vessels. (Although once you remove the compress, the vessels dilate again.)
Slices of cucumber may have an anti-inflammatory effect, but it's likely that the chill of the cucumber is more helpful. It's believed that products containing caffeine may constrict the blood vessels and reduce swelling. This seems highly unlikely, since caffeine is probably not able to penetrate to the vessels. Preparation H, the hemorrhoid cream, is supposed to work in a similar way (and there are lots of fashion models who supposedly use this trick). A little facial massage sounds like a more appealing, and definitely safer, choice to me and probably works just as well.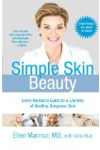 Continue Learning about Healthy Eye and Vision