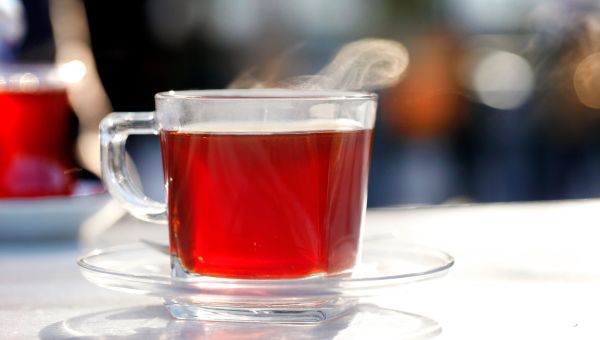 Research suggests that the phytochemicals in black tea can help decrease risk of this sight-threatening eye disease.
The health benefits of tea range from lowering stress to improving digestion to aiding sleep, and now you can add eye health to the growing list. Researchers from the University of California have discovered that drinking black, caffeinated tea can substantially lower your risk of developing glaucoma—a disease in which fluid in the eye builds up and damages the optic nerve.
In a study published in the British Journal of Opthalmology, scientists analyzed data from the 2005 to 2006 National Health and Nutrition Examination Survey. What they found was "participants who consumed at least one cup of hot tea daily had a 74 percent decreased odds of having glaucoma compared with those who did not consume hot tea." And even though this was an observational study, the researchers pointed out that tea contains anti-inflammatory phytochemicals and flavonoids that may protect the optic nerve. So, do as the Brits do and don't miss your tea time.
Medically reviewed in March 2020.