Some of the earliest and best information we have on the value of exercise for weight loss comes from the laboratory of Peter Wood at Stanford. In early studies, Wood and his associates demonstrated the necessity of exercise when they found lower relative weights or body fat content in exercisers as compared with non-exercisers, even though the exercisers had higher caloric energy intake -- they ate more. In an intervention trial, Wood and his colleagues showed that changes in body fat in the exercisers were inversely related to the amount of exercise; those who increased their exercise enjoyed the greatest reduction in percent body fat.

Then, in a trial of exercise versus dieting in moderately obese men, Wood and company showed that substantial loss of body fat by increased exercise alone (no caloric restriction) could be accomplished and maintained just through endurance training.
Wood's group also conducted a trial of weight loss with and without exercise in subjects on a prudent diet. They showed that the diet-plus-exercise group had become substantially more fit (improved lipoprotein status and decreased estimated risk of developing coronary heart disease or CHD) than either the control or the diet-only group (both men and women). Their findings indicated a 64 percent improvement in body fat loss as a result of adding an exercise program. Moreover, their findings suggested that physical activity may be a particularly valuable means of producing a more healthy body fat distribution.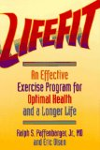 Exercise is a must when your are talking about shedding pounds and or body fat. If you are trying to lose weight someone has told you to or you think that you need to or want whatever the case is. When you want to lose weight you need to do something that will burn the calories that you consume. If you do not burn calories that you consume there for turning into fat. There is a battle when it comes to what exercises should you do but when you think about it, it is what you eat and then what you do. I think that if you eat right then you would not have to exercise so much but it is healthy to do anyway.
The best way to burn calories, and lose weight is through exercise because through physical activity the demands that are placed on the body will accelerate the burning process.
Exercising allows your body to burn more calories. This can also be achieved by simply moving more through your daily activities . You do not necessarily need to jump on a treadmill and run for an hour 7 days a week. You simply need to move more and watch what you eat. If your calorie allotment is 1500, you need to make sure you are burning more than 1500 calories to achieve your weight lose goal. Suggestion: wear a pedometer and make it a goal to take 10,000 steps per day. If your weight loss starts to slow down after consistently taking 10,000 steps, you need to make it a goal to take more than 10,000 steps per day to continue the weight loss.
Weight management can be simplified by calculating net caloric expenditure. For example, if you consume 2,500 calories per day, and you burn 2,000 calories per day you will have a net caloric expenditure of +500 calories, which means you are on pace to gain weight. In order to lose weight you need to have a negative caloric expenditure. This can be accomplished by diet alone. However, you will need to significantly reduce caloric intake.
Exercise will increase caloric expenditure and raise metabolism, which means you will continue to burn calories through the day and boost your energy. To achieve weight loss goals, exercise is paramount. Using the same example above, if you exercise you could burn an extra 1,000 calories per day. Thus, consuming 2,500 calories minus the 3,000 calories burned gives you a net caloric expenditure of -500. 3,500 calories equals one pound of fat. If you burn 500 more calories per day than you consume, you will lose 1 pound of fat in one week.
Permanent weight loss requires regular movement. Notice that I didn't say exercise? It doesn't have to be jumping jacks or skipping. Moving at a pace rapid enough to raise your heart rate counts as exercise. Walking the dog, using the stairs or parking a few blocks from your car all count. Naturally, the more you do, the more intensely you do it, and the longer you do it, the more it will help with weight loss.

Lack of exercise can cause feelings of sluggishness, a lack of energy and stamina, and sometimes even depression. I always hear people say how terrific they feel when they begin exercising. Starting a regular routine is the most challenging part of exercising, but once you get into the habit you'll feel great.

People who successfully maintain a healthy weight tend to exercise. It's a powerful tool in your weight-loss strategy. Vigorous exercise at least three to five hours during the week burns as much as 1,750 calories, which equals half a pound. By improving your eating habits you can cut your calories by another 1,750 a week, another pound a week. Do more, eat less, and you can easily double that amount.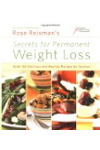 Continue Learning about Exercise For Weight Loss